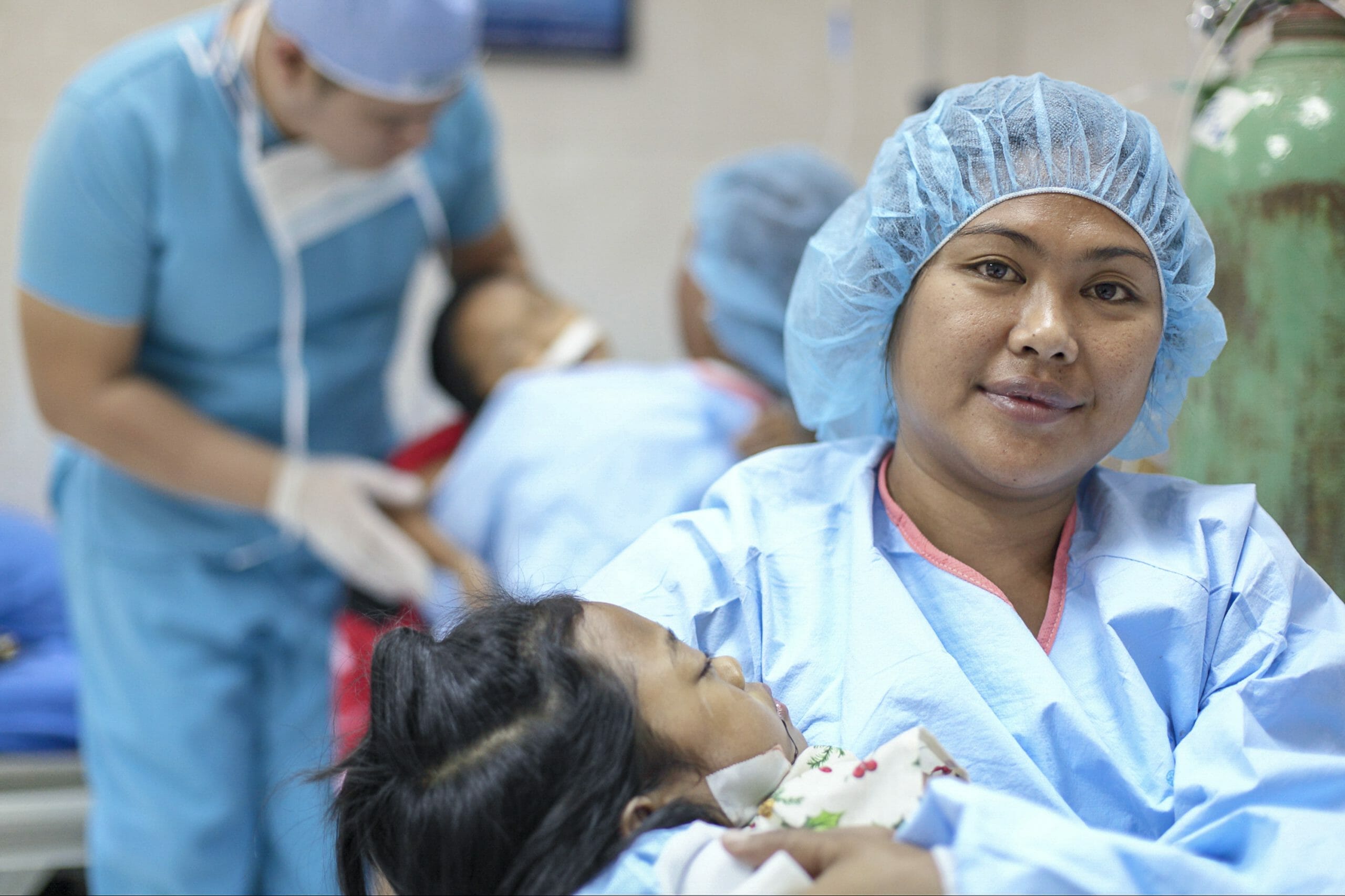 Cleft Surgery Across the Philippines
Since 1982, Operation Smile Philippines has conducted medical programs in over 95 different cities and over 135 different healthcare facilities, providing free primary care consultations to more than 60,000 patients and new smiles via free cleft surgery to over 30,000 patients. As the pillar of our work, we ensure that patients receive the highest quality medical care through our Global Standards of Care and a rigorous credentialing process that ensures our volunteers are of the highest quality.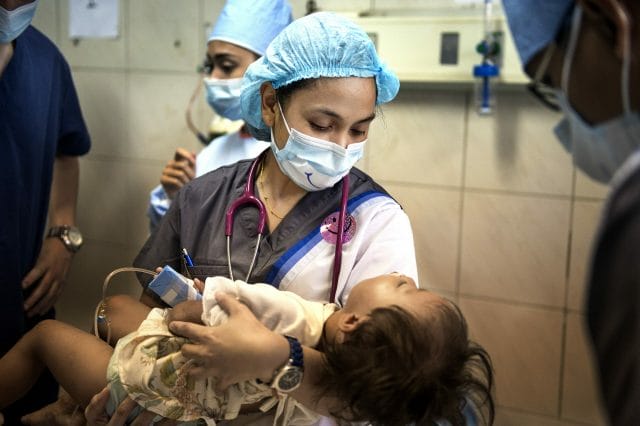 Patient-centered Care 
Operation Smile is known to provide free reconstructive surgeries for patients with facial deformities, especially with cleft lips and palates. But cleft care is not just surgery. It involves a lot of components from finding the patients, making sure they survive their first months of their life and are fit for surgery, ensuring they are able to be sequenced into care in a timely manner, providing safe and effective surgery and cleft care, and providing follow up care for. Operation Smile Philippines is committed to making patients our top priority and continues to work towards improving the overall cleft care experience.
Speech Camps
In 2019, at the suggestion of our medical volunteers, we launched a new initiative, Operation Smile Philippines Speech Camps. These camps take place weeks after our surgical missions to provide individualized speech care to our patients. This strategic timing allows for our patients wounds from surgery to properly heal and optimizes the effectiveness of their speech learning.
Led by our experienced speech language pathologists, these camps provide a necessary foundation and individualized program specific to our patient's needS so that they can improve their speech capabilities. We look forward to continuing the expansion of the speech services we can provide to our patients and continuing to provide them with excellence in speech care,  a truly vital piece of the comprehensive cleft care algorithm.
Dental Missions
In addition to cleft surgery, Operation Smile Philippines provides patients with much-needed dental care throughout the country. With the service of our world-class dental volunteers, we have been able to provide dental procedures to over 15,000 patients. While often forgotten in the context of treating cleft conditions, these dental procedures such as extractions are vital to proper comprehensive care and providing safe and effective cleft repairs. Additionally, our dentists are well versed in creating speech aid devices such as obturators that help our cleft palate patients improve their speech to communicate more clearly and be understood by their families and communities.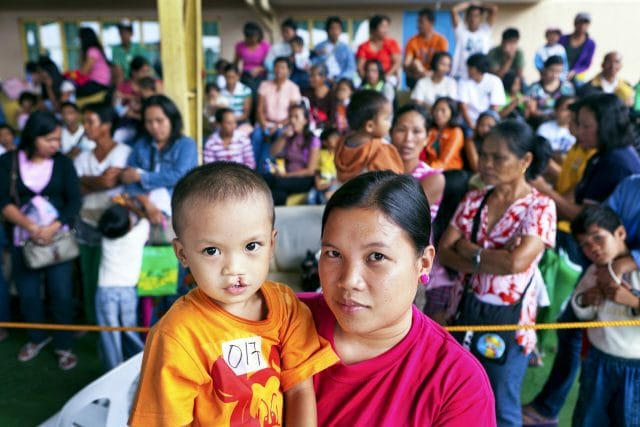 Comprehensive Cleft Care Centers
While the medical mission represents an effective model for providing access to surgery in underserved communities, Operation Smile Philippines has now established cleft care centers in Davao, Manila, and Pampanga. These centers offer year-round care to patients within their geographic reach and allow for more comprehensive and continual care in a multitude of needed specialties.
Operation Smile is also exploring the potential to establish cleft care centers in new regions to continue connecting more children living with cleft to needed cleft-related medical services.
Increasing Surgical Capacity
The health infrastructure in the Philippines is not currently equipped to meet the overwhelming surgical need, and the country is facing a critical shortage of trained health care professionals in the right places to meet the country's need. While many surgical resources exist in the major metro areas, most of the Philippines lacks access to safe, timely, and effective surgical care.
Operation Smile is addressing those surgical needs in the Philippines through increased surgical programming and collaboration with local hospitals, government and non-governmental organizations. Through providing increased surgical infrastructure as well as using the organization's platform for education and training, we can impact the local Filipino surgical system at-large and help more of the population gain access to much-needed surgical care.